Maui' Lahaina surf spots. From Mala Wharf to Maalaea, these are the most popular breaks on Maui's westside. Mostly  breaking in the summertime. Numerous condo's are all along this stretch of coastline.
Mala wharf at the beginning of Lahaina town is a long hollow left hander that breaks on a very shallow reef. Beware of urchins, rips, rocks, locals, sharks and sharks.
Lahaina Harbor & Breakwall are both located in the middle of Lahaina town in front of Lahaina Harbor. Clean, fun waves breaking both left and right from the peak. You can park under the Banyan Tree  and walk to break in front of "The Pioneer Inn"  Need a south southwest swell to really fire. Breakwall on the other side of the harbor entrance is a long left hander. Nice easy take off going to a pretty fun and shallow  inside bowl. There are a lot of surf schools on the inside so just be aware.
Sharkpit  is a shallow reef just south of 505 Front street. Breaking left with hollow waves on fairly exposed reef. with a killer inside section. There are white tip sharks that hang out hence the name. And when the is surf's up it's pretty popular.
Puamana is a county park and is just at south end of Lahaina town. The surf is for beginner breaking on a sand coral bottom. There are fresh water showers and  a small sandy beach. Southwest breaks best.
Launiupoko Beach Park is a very fun break just south of Lahaina. Longboarding and stand up surfing. Family and kid friendly this park is very popular with locals and visitors alike. Beginners and experienced surfing is done on two peaks that go left and right. Though beware of inexperienced tourists learning to surf!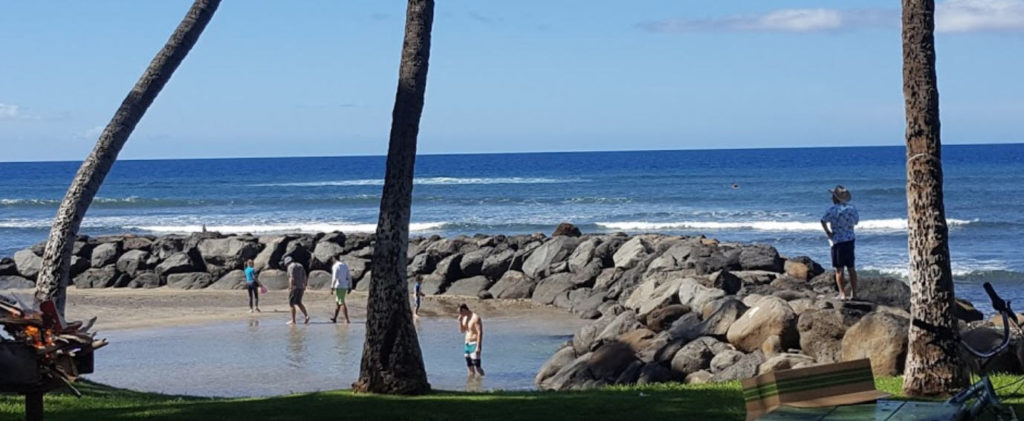 Olowalu there are actually 3 waves here. 2 are lefts, and the other is a left and a right. These wave can get really heavy and bowly on a big swell. The best condition is when it's a solid 3-4 foot. On the road between Maalaea and Lahaina you can't miss it.
 "1000 Peaks,"  has numerous breaks that stretch 2 miles along the coast. Papalaua Beach Park the first park when you come down off the Pali is Grandma's totally beginner spot the breaks mainly left. Driving towards Lahaina the next spot is Drainpipes. This wave can be really good on a bigger swell. A long right with many sections . Next is Ukumehame Park, There are three main breaks, on the Pali side is Left Go Rights, this wave breaks good on certain tides. The right is a short and steep and breaks into a channel and is shortboardable on big days. The left is long running  flatter face that you can cutback many times, "left go right" and surf to the beach on good days. Right in front of the park is Old Mans, this is the most popular spot along the coast and is a long breaking right with many local ruling the peak. Very crowded when the surf is good and beware of the Moe's reef is just to the south end of Ukumehame Pard towards Lahaina. It has both a left and right. The left "Skippy's" is a long and super fun and when bigger can have rides of 150 yards or more on the right swell direction. Great for longboarding and standup surfing. On bigger days it reminds me of Bowl's. The right "Moe's" is a steep and fast right that barrels on bigger days just before closing out on a shallow reef. The is no water to rinse or drink, Bring your own…
McGregor Pt breaks only on bigger swells south and southwest swell. The wave is a soft right hander that is located in the middle of the Pali, it can be super fun. Located right off the highway and easy access.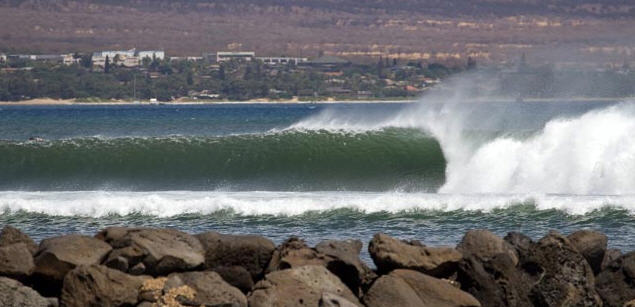 Ma'alaea Freight TrainsMaalaea is considered to be the fastest right in the world. One of the best wave on the planet, but  it rarely breaks. Only on certain swell directions and size. Experienced surfers only. Fast and steep you better know what you're doing.. The bottom is unforgiving and local's rule when it's on. The wind to is a factor, it can be extremely winds.
---
Lahaina Listings:
List View

Map View

Grid View
See all Real estate matching your search.
(all data current as of 5/31/2023)
Listing information deemed reliable but not guaranteed. Read full disclaimer.
---
Maalea Listings
List View

Map View

Grid View
See all Real estate matching your search.
(all data current as of 5/31/2023)
Listing information deemed reliable but not guaranteed. Read full disclaimer.